Ann Britton Photography
About the website:
AnnBritton Photography, as the name says itself, is a website used by Ann Britton to sell her outback photography. The client is based out of Australia and wanted to portray her collection of photographs in the form of postcards, prints, canvasses on landscapes, wildlife, outback events, lifestyle, history and many more.
URL: www.annbrittonphotography.com.au
Client Requirements:
Ann Britton approached us for re-designing and re-developing her website. She wanted her website to look stunningly beautiful and easily accessible and visible to the customers. She also demanded that visitors should be charmed by the beauty of homepage of the website. She needed a website that can make an impact like her photography.
Industry: Photography.
Website Features:
Technology:
Open Source:
WordPress with WooCommerce
Solutions Provided:
Website design & development, Blog Development, Ecommerce Web Development including modules like Shopping Cart, Online Payment integration, Credit Card Integration, Order Management, Product Management, Categories Management, Shipping Management.
DETAILED FEATURES
This is the home page of the website www.annbrittonphotography.com.au based out of Australia. It has been coded in a way that no matter what resolution or size your computer's/laptop's screen is, the banner at the top (with the logo) will appear full screen. You can view the rest of the page as you scroll down.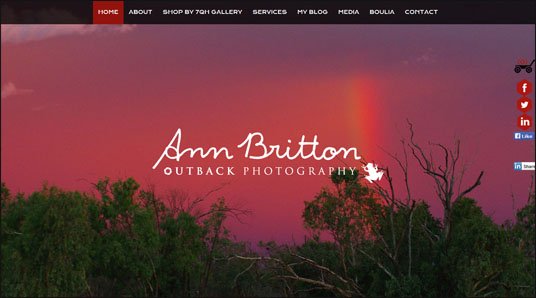 This is the rest of the homepage.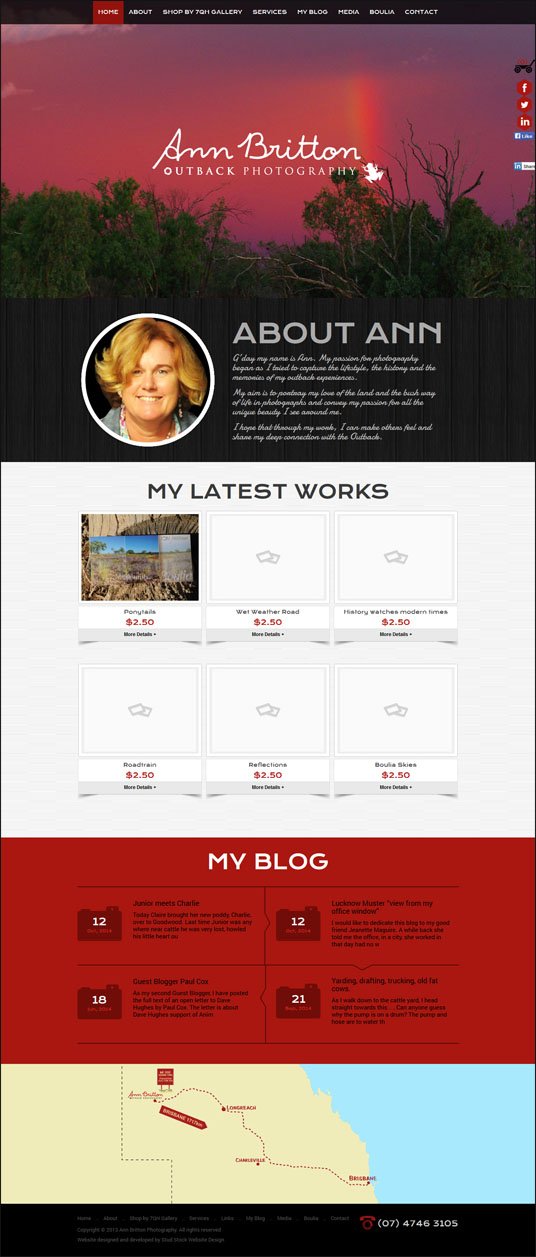 2. This is the Shop section of the website where you can place your order for pictures from different categories.
For Eg, if you choose the category "Outback Landscape"., it will further show 10 pictures.
3.  After selecting any of the pictures, it lists various forms (Canvas, Photo Prints, Stock Photo), sizes and resolutions to choose from. Accordingly the final price is displayed.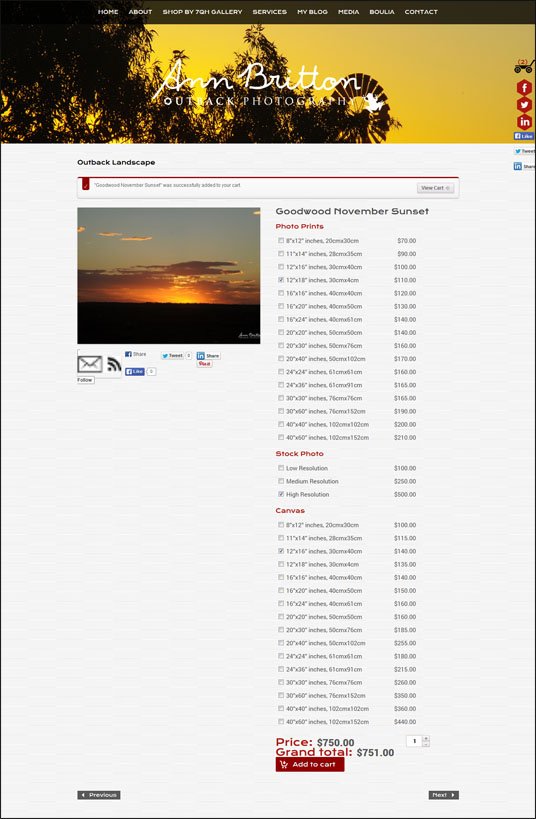 4. Now, you can proceed to checkout and pay for the items added to the cart.
5. Once you click on "Proceed to checkout", it will show you a registration form. If you are already a registered user, it will ask you to login your account. Else you will have to sign-up before shopping on this website.
As the site itself is based on selling attractive photography inspired by the beauty of nature, we hope we have served their pupose well by giving them an equally eye-catching  web design.